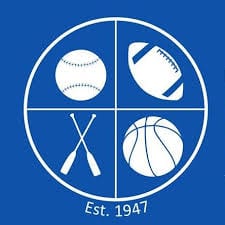 Important Message from the Board of Governors
Hello ASC Members and Friends,
The Board of Governors (BOG) is reaching out to all our members and friends to assure you we are aware of the current Coronavirus (COVID19) situation impacting our nation and our local community. It is the responsibility of the BOG, Officers, and all members to prepare for potential disruptions in our lives or closures to the ASC operating status. While the City of Alexandria or State of Virginia officials have not issued any mandated closure impacting our operations at this time, it's possible they may.

The primary goal during any disruption to ASC operations is to safeguard the health and well being of the membership and friends. It may be necessary to scale back on our schedule and programs at this time. In the event of the cancellation of regular ASC functions, or a long-term disruption of our operations we will communicate to the membership, to the best of our ability (via email and posting on our website), with the expectation of keeping as many members and friends as informed as possible.
In the interim let us all remember our overarching principle for 72 years, the Alexandria Sportsman's Club has been supporting the youth of our city. Our organization has a belief in the power of sports to lift people up and bring them together, combined with a passionate commitment to our community, has over many years provided countless opportunities for young people. To this end let us help ourselves first. Practice appropriate hygiene at a ASC function and elsewhere. Wash your hands thoroughly and OFTEN. Please help our volunteers by sanitizing tables and other surfaces at a club function. Please cover your mouth and nose when coughing or sneezing. And most importantly, if you are sick PLEASE stay away from a ASC meeting or event until you recover.
Below are some links to assist you becoming more knowledgeable about ways you can protect yourselves and your family's health during this viral outbreak.
City of Alexandria, VAThe official government Web site of the City of Alexandria.
The Centers for Disease Control
https://www.cdc.gov/
Please make the effort to protect yourself and your family's health in the upcoming days, weeks, and months. Remember that the precautions you take today to avoid illness will benefit yourself, and it may help an aging or vulnerable member of your family or community stay healthy!
Respectfully,
Board of Governors
Alexandria Sportsman's Clubhttps://alexandriavasports.org