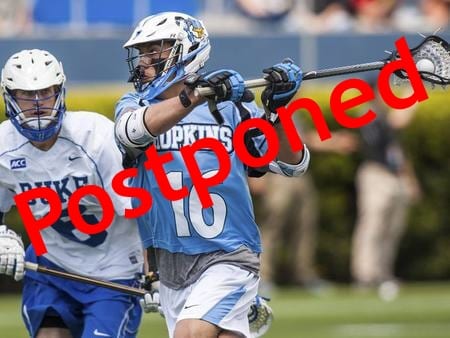 March 18th Meeting Postponed
Dear Members and Friends,

For the past few weeks we have been carefully monitoring coronavirus developments in our community.  
The situation got even more aggravated as we learned about the first "presumptive positive" case of COVID-19 in the City of Alexandria.

In the interest of protecting our community and addressing health and safety concerns, the Board of Governors has determined to postpone our March 18th meeting to a later date.

For over 72 years, the Alexandria Sportsman's Club has been supporting the youth of our city. Our organization has a belief in the power of sports to lift people up and bring them together, combined with a passionate commitment to our community, has over many years provided countless opportunities for young people and we appreciate your continued support. 
We urge that you keep informed by visiting the City of Alexandria's website on Coronavirus (https://www.alexandriava.gov/coronavirus) and the Centers for Disease Control and Prevention (https://www.cdc.gov/coronavirus/).

Please make the effort to protect yourself and your family's health in the upcoming days, weeks, and months. Remember that the precautions you take today to avoid illness will benefit yourself, and it may help an aging or vulnerable member of your family or community stay healthy!
Respectfully,
Board of Governors
Alexandria Sportsman's Clubhttps://alexandriavasports.org