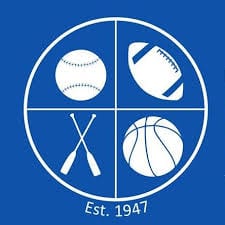 May 26th Banquet Postponed
Dear Friends and Members of the Alexandria Sportsman's Club (ASC),
With the rapidly changing situation caused by the coronavirus (COVID-19) and multiple guidelines being issued by the federal, state and city governments, I and the ASC Board of Governors want to share with you the status of the Club and its activities.
At this time, ASC has cancelled all scheduled events (including our Annual Banquet in May) except for administrative and Board of Governors' activities, which are being held electronically. This could remain in effect as long as June 10, per the stay-at-home order issued on March 30th by Virginia Governor Ralph Northam. Until such time as the restrictions are lifted, Club group activities will be suspended.
It is the responsibility of the Board of Governors, Officers, and all ASC members to remain safe and act responsibly during this disruption in our lives. ASC's primary goal is to safeguard the health and well-being of its membership as well as the protection of Club assets. The Board of Governors is diligently working to find ways to manage Club expenses in an effort to stretch our financial reserves. We kindly ask those who have not yet paid their annual dues to please do so at their earliest convenience. (Dues are $70 per person or $100 for a family membership.)
During these disruptions, we all should remember the overarching principle of ASC. For more than 72 years, the Alexandria Sportsman's Club has supported the youth of our City. Our organization believes in the power of sports to uplift people and bring them together. Combined with a passionate commitment to our community, ASC has provided countless opportunities for young people over many years.
Please make the effort to protect yourself and your family's health in the upcoming weeks and months. Remember that the precautions you take today to avoid illness will benefit yourself, and it may help an aging or vulnerable member of your family or community to remain healthy!
ASC will stay in touch proactively as updates become available. In the meantime, please check our website and social media sites for updates. If you have any questions, please reach out to us at: ascvasports@gmail.com