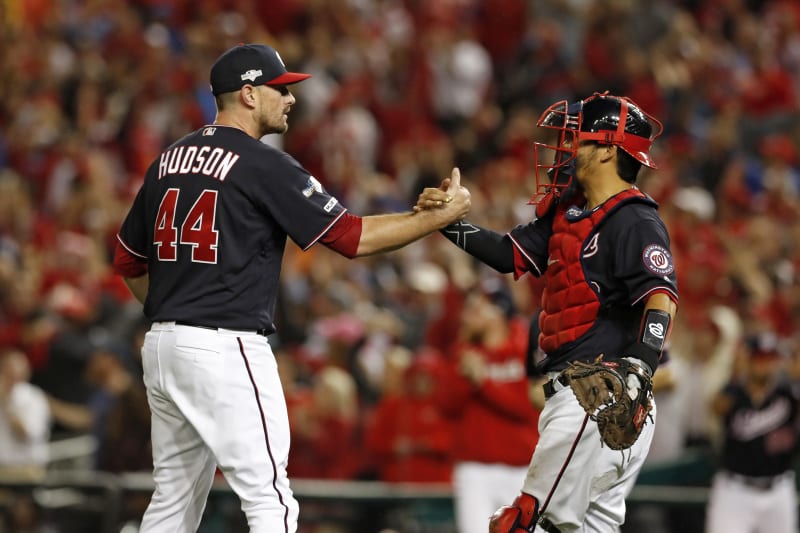 Nats to the World Series
NORFOLK, Va. – Two Old Dominion baseball pitchers in Daniel Hudson (Washington Nationals) and Justin Verlander (Houston Astros) will be competing in the 2019 World Series. Verlander will be looking to win his second World Series with the Houston Astros, while Hudson seeks his first career World Series championship.
In his first season with the Washington Nationals, Hudson has made four saves this postseason, pitching 5.2 innings as the Nationals primary closer. Hudson helped lead the Nationals to their first ever World Series as a franchise. He pitched for the Monarchs from 2006-08.
Verlander is set to be the Astros starting pitcher in game 2 of the World Series on Oct. 23. In September, Verlander became the sixth pitcher in MLB history to pitch three no-hitters. The Virginia native has made 34 starts and owns a 3.58 ERA this season. Verlander pitched for the Monarchs from 2002-04.
2019 World Series Schedule
10/22 Game 1: Nationals at Astros
10/23 Game 2: Nationals at Astros
10/25 Game 3: Astros at Nationals
10/26 Game 4: Astros at Nationals
10/27 Game 5: Astros at Nationals *
10/29 Game 6: Nationals at Astros *
10/30 Game 7: Nationals at Astros *
http://www.odusports.com//ViewArticle.dbml?SPID=127325&DB_OEM_ID=31100&ATCLID=211814789