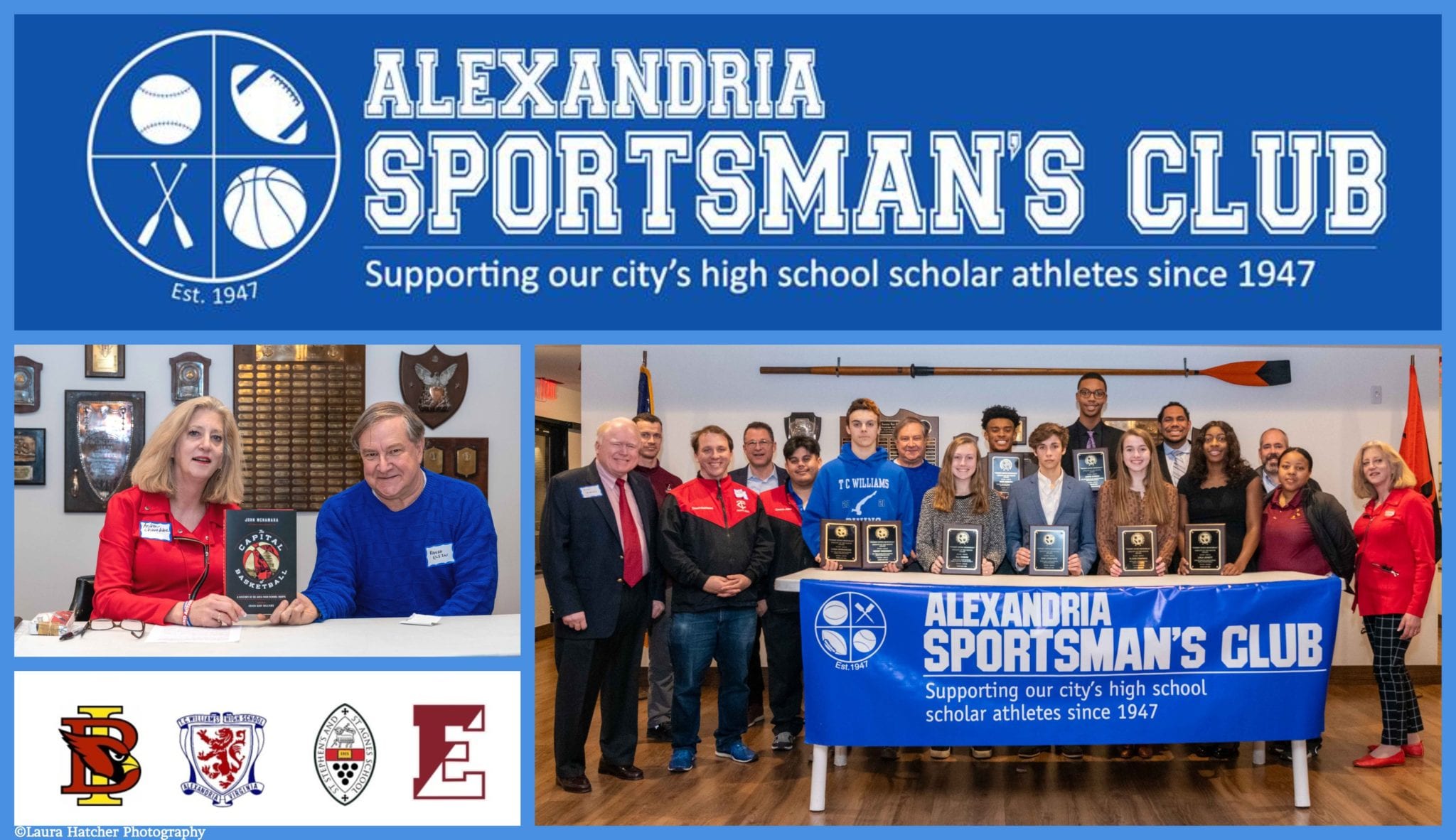 The Kids Are Counting On Us…
NOW more than ever
2020 ASC Scholarship
COVID-19 Response Fund
---
Dear Friends and Members of the Alexandria Sportsman's Club (ASC),
The cancellation of our major Spring Fundraising activities due to COVID-19 has been a great disappointment.
We are asking you to please give in any amount to help send Alexandria's student-athletes to college.
Our Club awards college scholarships to graduating seniors who attend Bishop Ireton, St. Stephen's & St. Agnes, Episcopal and T.C. Williams High School.
We all should remember the overarching principle of ASC. For more than 72 years, the Alexandria Sportsman's Club has supported the youth of our City. Our organization believes in the power of sports to uplift people and bring them together. Combined with a passionate commitment to our community, ASC has provided countless opportunities for young people over many years.
The kids are counting on us…NOW more than ever.
Please GIVE at this critical time if you can.
An ASC College Scholarship can be the difference between a student going to college or simply staying home.
You're among the 159,428 residents of the City of Alexandria who have supported and are now directly connected with this special effort to help our kids. Now, we hope that you will make a commitment to the ASC and support our fundraising in 2020. Stand at the front of the line with other Alexandrians and help us continue this essential work.
Every day, our kids do something amazing, either on the field or in the classroom. These students are our future leaders and need our help.
The Class of 2020 has worked so hard; please help make college possible for the best and brightest kids in Alexandria.
College Scholarships Change Lives Now More Than Ever.
So, please, act now by clicking on the "Donate Now" button below. Thank you for your support.
Alexandria Sportsman's Club
PO Box 1011
Alexandria, VA 22313
You can donate directly to the Alexandria Sportsman's Club Scholarship Fund by clicking the donate button below or mailing a check to our office.
---
Mail Info:
Alexandria Sportsmans Club P.O. Box 1011 Alexandria, VA 22313 Please make your check payable to Alexandria Sportsmans Club. Upon receipt of your donation, you will receive an acknowledgment letter with tax-deduction information for your charitable contribution.