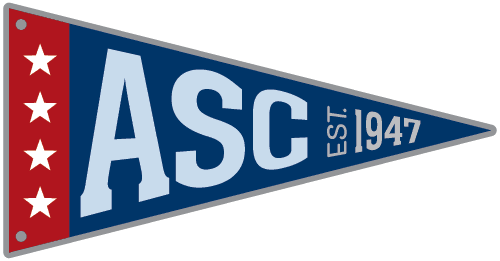 Welcome to the Alexandria Sportsman's Club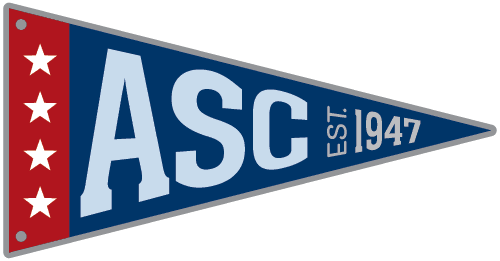 Supporting high school student-athletes since 1947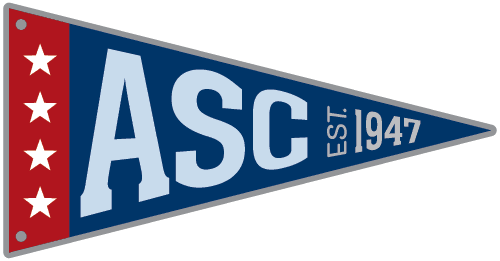 Supporting the Community since 1947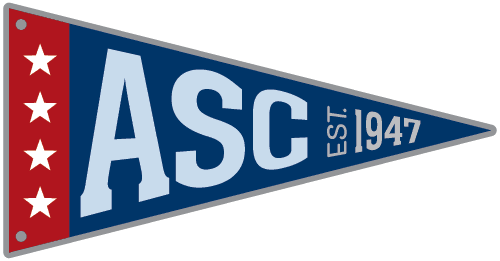 Awarding thousands of dollars in college scholarships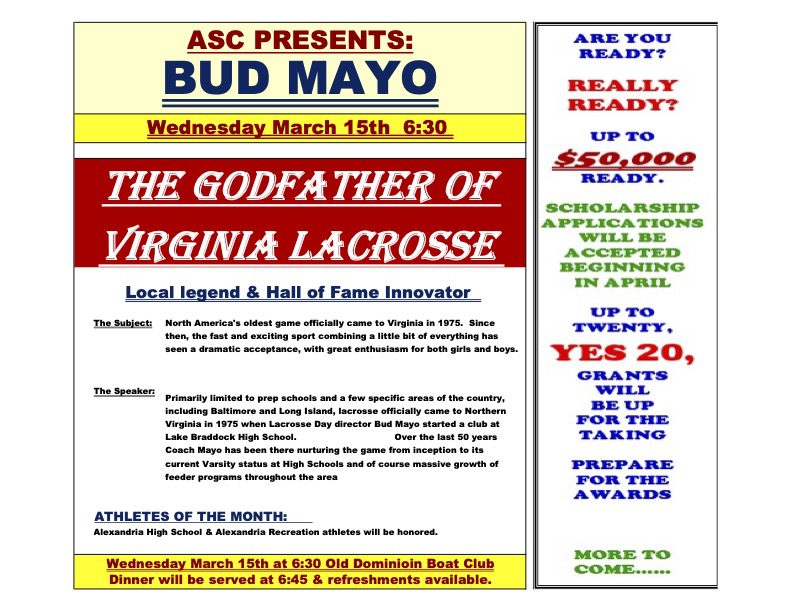 ASC Presents: Bud Mayo - Godfather of Virginia Lacrosse
---
Join us on Wednesday, March 15 at 6:30 to hear the inspiring story of local legend and hall of fame innovator Bud Mayo.
Event Details
Attention Class of 2021: Apply for Scholarships Now!
---
Do you attend high school in the City of Alexandria?
Are you a college-bound senior?
Have you played at least 1 year of a Varsity sport?
Application due date May 10th. Click on Scholarship Application tab in the top right corner to apply.
Click Here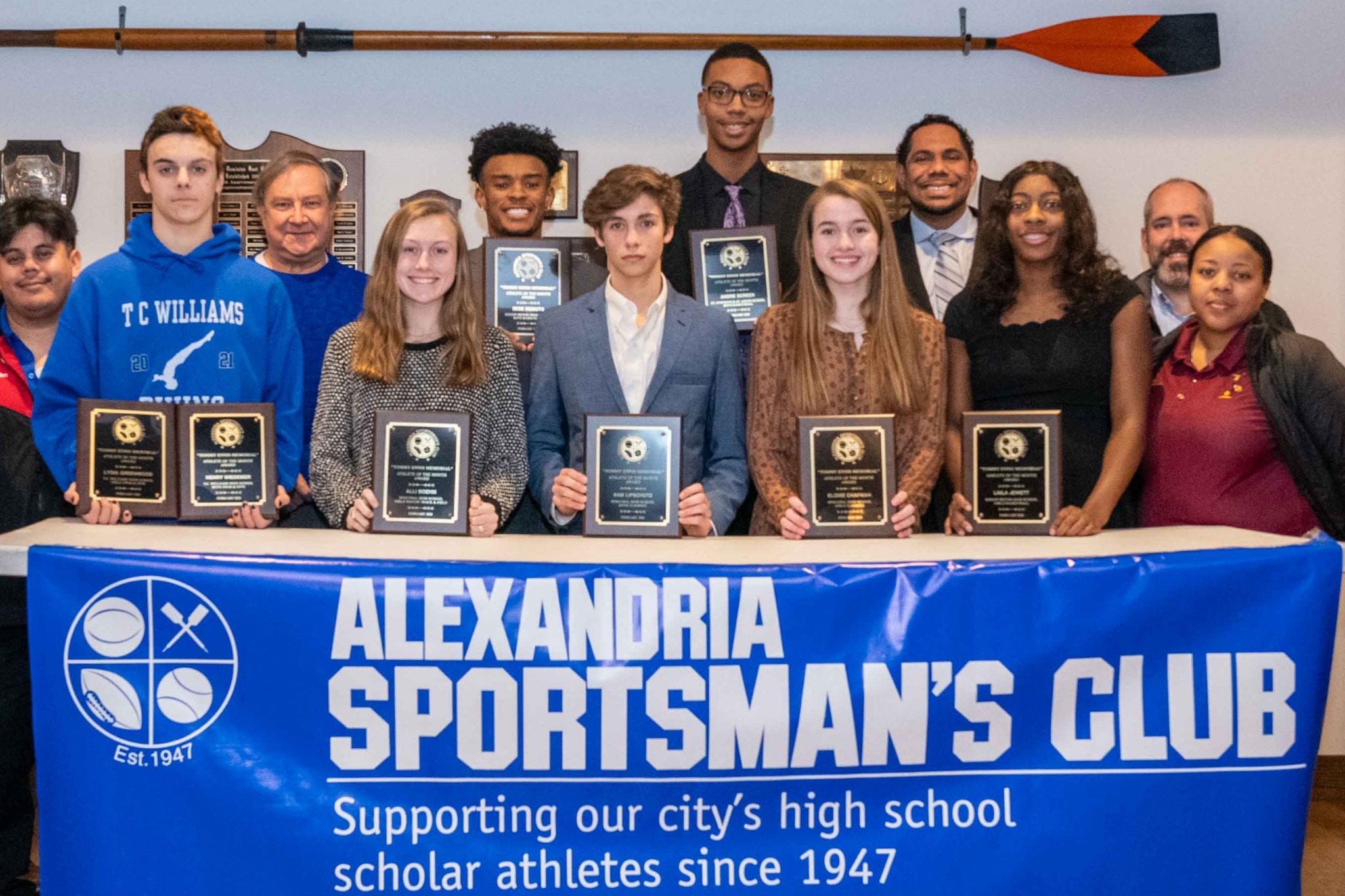 ---
Learn More
$20,000 Goal
Alexandria, you stepped up again in 2022. $31,317 raised in 60 Days!!!
The Alexandria Sportsman's Club can't thank you enough for your support & generosity.
25%
50%
75%
100%
125%
156%