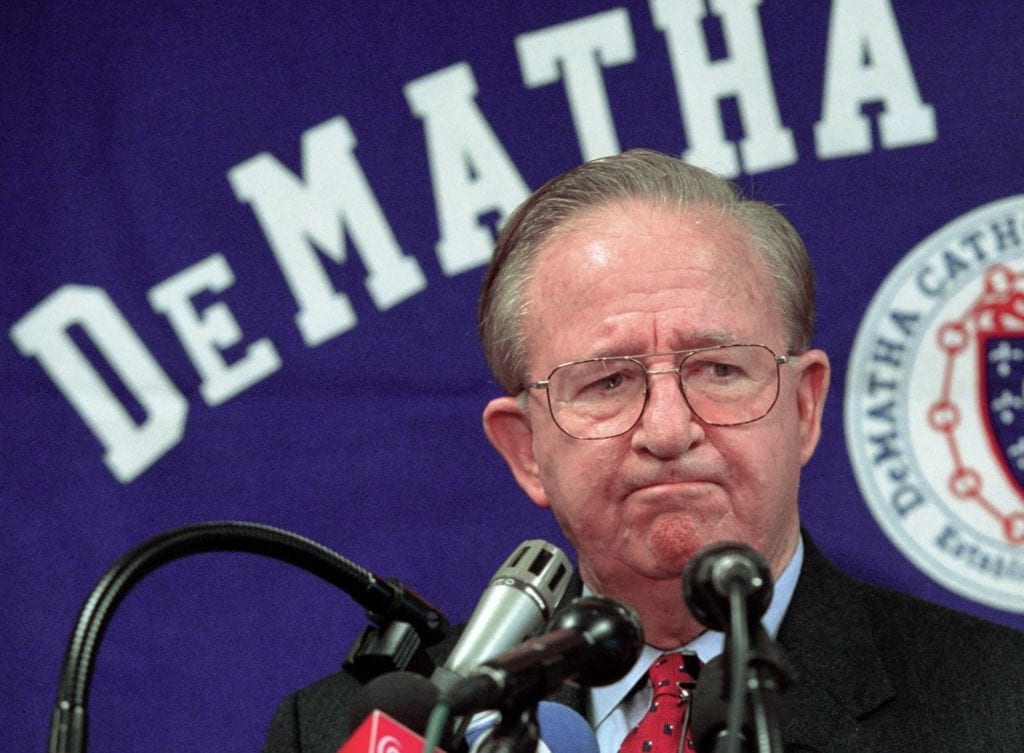 Rest in Peace Morgan Wootten
It is with great sadness that the Alexandria Sportsman's Club announces the passing of Coach Morgan Wootten. Coach Wootten passed away in Hyattsville, Maryland, the home of his beloved DeMatha High School on Tuesday.
Coach Wootten coached the DeMatha Catholic High School men's basketball team from 1952-2002, finishing with a record of 1274–192.
'"He always said that to be a great coach, you had to be a great teacher," said Joe Wootten, the fifth and youngest of his children, on Tuesday. "I think he personified that notion." Wootten died Tuesday night at age 88 after living an extraordinary life. His reach was immeasurable. He coached basketball at DeMatha for 46 years and taught history almost the entire time. In 1962, he and his partner, friend and rival Joe Gallagher began what would become one of the country's premier summer basketball camps. There were 20 campers that first summer. Last year, Joe Wootten, who now runs the camp, calculated more than 200,000 kids had attended through the years.' (John Feinstein, Washington Post).
https://www.washingtonpost.com/sports/highschools/a-teacher-above-all-morgan-woottens-legacy-extends-through-generations/2020/01/22/265b3a2c-3d21-11ea-b90d-5652806c3b3a_story.html